Entering the wine industry presents several options, all of which involve a hefty weight of regulatory and financial responsibilities. Napa Wine Company is a facility that has the capability to carry some of that weight as a custom crush operation. With the highly skilled staff at Napa Wine Company and multitude of equipment available, NWC offers services from the grape to the bottle and everything in-between. Napa Wine Company provides the ability for start-up wineries to develop and establish their brands, as well as established brands to grow.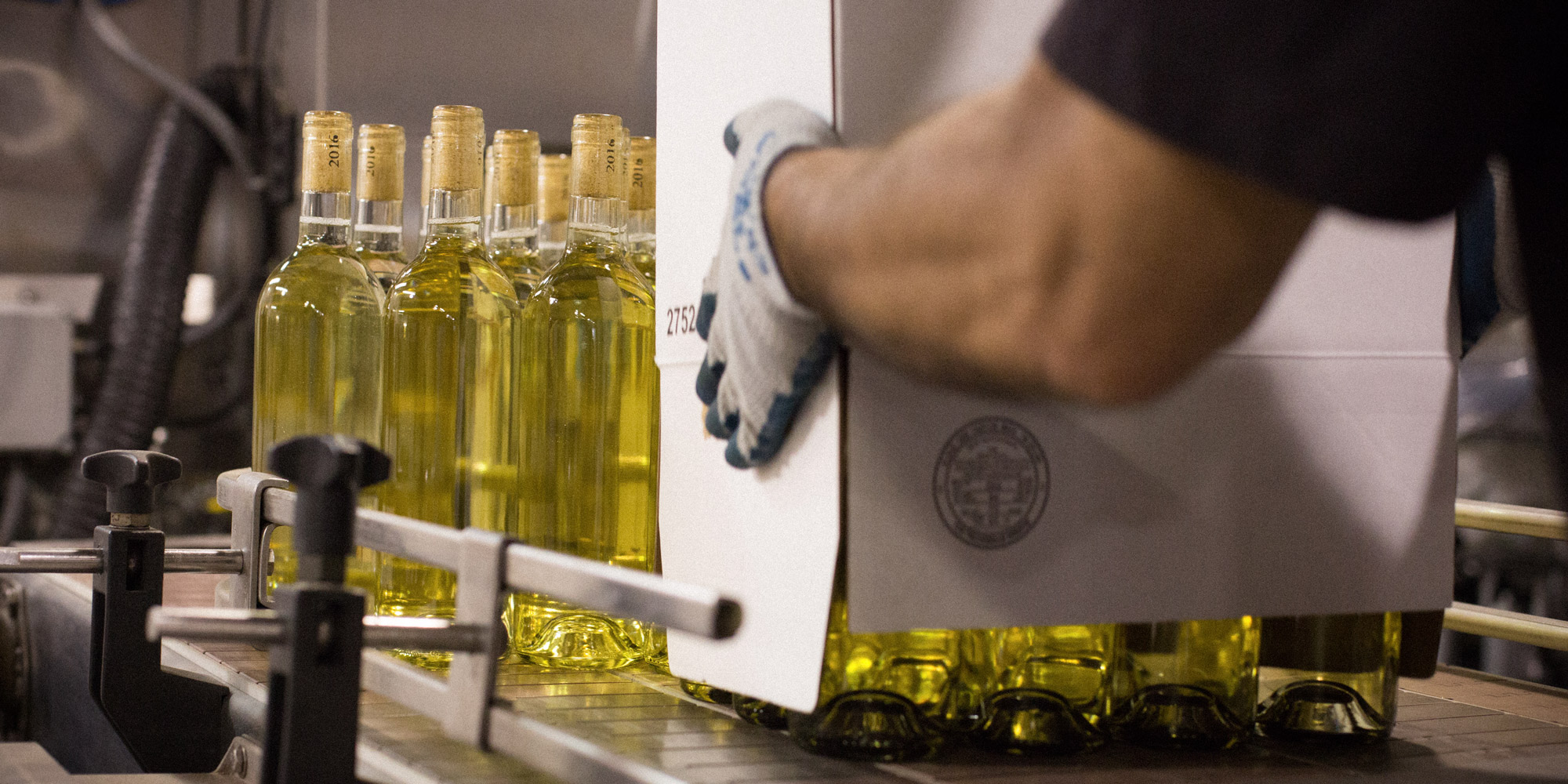 Services
At Napa Wine Company, we specialize in custom crush operations, working with our clients and their winemakers to crush, ferment, age and bottle their wines. Here is a menu of the services we provide.
Crushing/Fermenting
Mechanical & Manual Berry Sorting
Standard Crush
Crush for Juicing/Must Chill
Bladder Presses with Whole Cluster Options for Whites
Barrel Fermentation
Irrigator or Hand Pump-Overs
Certified Weigh Masters
Winemaking/Tank Storage
Temperature-Controlled Stainless Storage
Lees Filtration
Additions
Racking
Blending
Fining
Heat & Cold Stabilization
Pressure Leaf Filtration
Plate & Frame Filtration
Cross Flow Filtration
MicroFlex Filtration
Barrel Storage
New Barrel Preparation
Temperature-Controlled Barrel Aging
Barrel Fermentation
General Barrel Services (Topping, Racking, Additions)
Bottling
Screw-Cap Bottling Capability
Analysis
We are equipped with Chemwell, Admeo, Astoria Pacific, Alcolyzer, DMA, Thermo Orion, Hach, Check Stab and Invisible Science.


Brix/Specific Gravity/Temp. Monitor Fermentaion Progress at the tanks, bins and barrels
Free SO2, Total SO2, VA, Titratable Acid, pH and Alcohol
Heat, Cold Stability and Conductivity
Ammonia and YAN (Yeast Assimilable Nitrogen). Remove NH3
Emzymatic Gluc/Fruc and Malate
O2-Dissolve Oxygen in wine
CO2 in wine
Bottling QA/QC
Routine Wine/Lot Maintenance
PCA for Brettanomyces detection
Various Bench Trials
Vineyard Sample Analysis (Brix, pH and TA)
Packaging
Custom Packaging
Package Consulting
Compliance
General TTB/ABC
Wine Tracking/Reporting
Label Registration/COLA
Inquire about current items for sale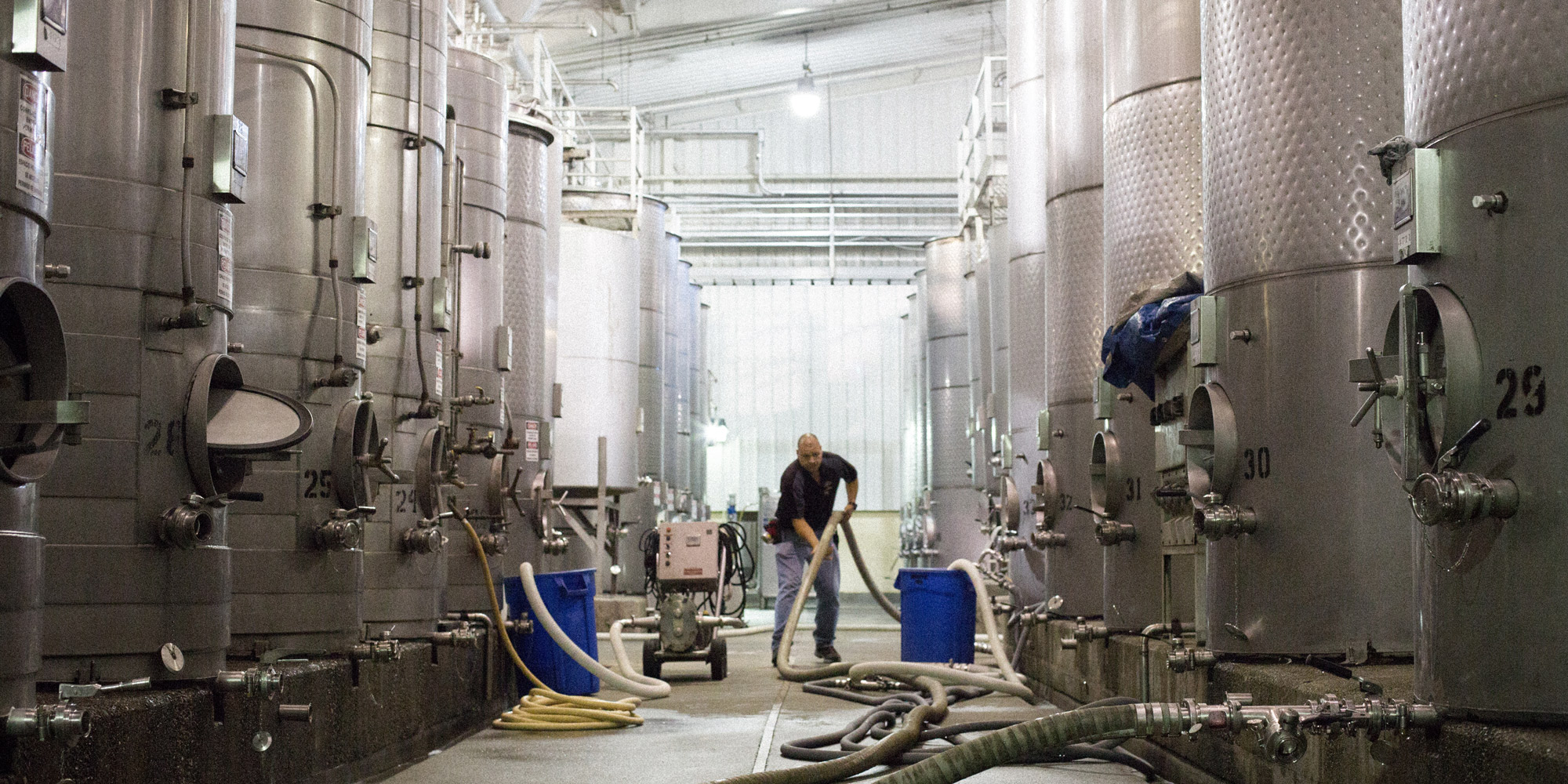 Facility
Located in the heart of Napa Valley, our conveniently-located Oakville winery combines history with state-of-the-art systems and equipment. The winery was painstakingly renovated when our family acquired it in 1993, and since then we have worked continuously to modernize and invest in the latest winemaking technologies under the guidance of Director of Winemaking Kristi Koford and her experienced staff. Today, our 10,000-ton capacity facility combines scale, precision and flexibility, with the ability to accommodate clients of nearly any type and size.
Bonded Winery # 9
The story of this incredible & historical facility begins back in 1877, when two Frenchmen, Jean Adolphus Brun and Jean Chaix built the 9th bonded winery in California, Brun & Chaix Nouveau Medoc Winery. Overtime, this facility was owned by Inglenook, then Heublein. One of the buldings witho the facility was once owned by the Bartolucci family too.

The Pelissa family added this extraordinary property to their holdings in 1993, naming it Napa Wine Company, as a custom crush facility. The winery, under every ownership, never lost its bonded number, making it the only single digit bonded winery (#9) left in California. We are proud stewards of this history and legacy.
Facility Highlights
Crush pad can receive harvested fruit in most ways associated with wine grape production
Ultra Premium Sorting System coupled with LeTrieur™ designed by P&L Specialties
Red tank fermentation ranges in size from 6 to 60 tons in capacity; white tank fermentation ranges in size from 5 to 150 tons
Wine presses with CIP (clean in place) systems
Gravity-flow design and equipment facilitates hand-sorting, whole cluster pressing and other techniques used to make luxury wines
Two state-of-the-art bottling lines facilitate the highest detail in packaging as well as screw cap capability
State-of-the-art lab with automated assays
Vintrace cloud-based winery management software to facilitate wine tracking